Modern Kitchens
Modern Slate Blue Matte Painted
Modern Slate Blue Matte Painted
Spacious open plan living space with bold décor choices showcases this stunning Matte kitchen. The smooth painted finish of the doors seen here in dramatic Slate Blue, creates the perfect base for adding rich complementary colours. The design possibilities are creative.​
---
Bespoke Kitchen Installation
It's easy for kitchen worktops to become a display or storage area for our many kitchen appliances, kitchen accessories and kitchen tools. As this is such a valuable area, finding storage solutions that make the most of our bespoke kitchens will save worktop space from becoming too cluttered. Installation of kitchen lighting, such as under-cabinet lighting, is a practical measure that makes food prep on worktops easier, and can also enhance the atmosphere of the kitchen.
Because our kitchen worktops endure a lot of use, it should be above all practical, but that doesn't mean they can't be aesthetically pleasing as well. It's important to strike that perfect balance between style and function, which is why durability, visual appeal and ease of maintenance are among the top three guiding factors for choosing the right worktops. With the range of materials on offer, from high-end marble worktops to granite worktops, laminate worktops and butcher's block worktops; there is a style and finish to suit every bespoke kitchen project.
We say that 'The difference is in the detail', by this we mean that every detail, however small, is considered and the optimal solution chosen. As you look closely into all the elements of your bespoke kitchen, we are confident that you will notice the difference that our details can bring. A bespoke kitchen installation ensures you have perfectly fitting furniture; making best use of the available space and eliminating the use of ugly fillers. The bespoke kitchen service is available for the majority of our timber, painted and foil ranges.

Bespoke means: Organize everything – including the kitchen sink!
Bespoke kitchen cabinets and drawers can be turned into a masterclass of efficiency with kitchen accessories and kitchen storage solutions. Cabinet dividers can be used to separate cookware and bakeware, drawer dividers are ideal for containing measuring cups and smaller items such as kitchen tools, kitchen knives and cutlery, and wall-mounted or hanging pot racks are an attractive way to display pots and pans while keeping them out of the way. Even kitchen worktops can be kept tidy with storage containers for dry goods and utensils, and making sure your kitchen sink is furnished with a dish rack will keep your tableware safe after washing up.
The wide range of decorative features the breadth of handle choice as well as the beautifully crafted storage solutions; broaden bespoke design options and allow for unique personal touches. Bespoke kitchen furniture, appliances and worktops are often designed in neutral hues, which afford ample opportunity to add character with bursts of colour and pattern. Kitchen tiles are available in a huge array of colours, finishes and styles, and can be incorporated into the kitchen on floors, worktops and splash backs, along with quality Granite or Quartz worktops.
CONTEMPORARY FINISHES AND SMART ACCESSORIES ENSURE THE ULTIMATE CHOICE OF HANDLE-LESS KITCHEN.
Our latest kitchens continue the spirit of innovation that has kept us at the forefront of kitchen furniture making. The timber ranges are made using the finest selected timbers from temperate regions throughout the northern hemisphere with an emphasis on indigenous British species. Our main gloss and painted ranges are produced using the highest quality polyurethane materials selected for their colour fast properties and highly durable finish.
TESTIMONY TO CREATIVITY AND SKILLED CRAFTSMANSHIP; CONSIDERED DESIGN FEATURES FOCUS ATTENTION ON THE NATURAL CHARACTERISTICS AND BEAUTY OF THE SOLID TIMBER FRAMING.
​
Modern Graphite & Red Polyester
Modern Graphite & Red Polyester
This modern kitchen with bold colours and quirky architecture is certainly a statement space. The white walls are contrasted with polished concrete floors add the finishing touches that create a seamless flow from the kitchen to the living room. Graphite & Red Polyester​
---
Fitted Kitchens
Casa Stile Kitchens offer you a wide range of choice and customization, with multiple colours and textures. Everything from intense colours to subtle shades to cater for every taste. Our range of options is designed to help you give you the kitchen you desire. We manufacture affordable quality kitchen products to give value for money. We believe in quality and customer satisfaction. We are able to supply just the manufactured kitchen direct from factory, but most customers prefer the all-inclusive service which includes worktops, wall and floor tiles, lighting and any other accessories you can imagine.

Experience has shown that most people keep a kitchen, on average, for 20 years. That's why you need to carefully consider what you need and expect from your new kitchen. Our expert advice will also give you tips on how to enhance and add lasting value to your home. Additionally, the kitchen is also a room that we frequent often, meaning that it should be looked upon as a fun place, a place you want to be in. For many families, the kitchen is the centre of daily life.
Fitted Kitchen Design
Even if you don't have the luxury of a kitchen big enough to entertain in, it's possible to design the space so there's room for seating as well as cooking. If you have the space, an island can make a beautiful and functional centre-piece; it can serve both as extra worktop and, by furnishing it with bar stools, a table. For tighter kitchens, the addition of a breakfast bar, a bistro set or even a wall-mounted drop leaf table can make a big difference to a small space.
Our aim is to design and produce a fitted kitchen that is practical, functional and stylish and all at a reasonable cost. Our vast range of fitted kitchens and our expert kitchen installation service will provide many years of enjoyment and satisfaction, regardless of whether you live in an expansive farmhouse, an urban townhouse or a compact city centre apartment.
Fitted Kitchen Installation
Our high quality kitchen cabinets are fitted after the initial design process. Our fitted kitchens are constructed using cabinets which are manufactured according to the following characteristics:
LOVERS OF TIMBER, WITH ALL ITS SUPERB INDIVIDUALITY AND UNDENIABLE QUALITY, WILL ADORE OUR DESIGNS.
​
Modern Gloss Handleless Porcelain & Graphite
Modern Gloss Handleless Porcelain & Graphite
Absolutely stunning as well as virtually indestructible, Gloss provides a mirror-like finish that will complement any space it occupies. Available in seven trendy shades, this kitchen provides the perfect blank canvas to which you can add your own personality and style.
---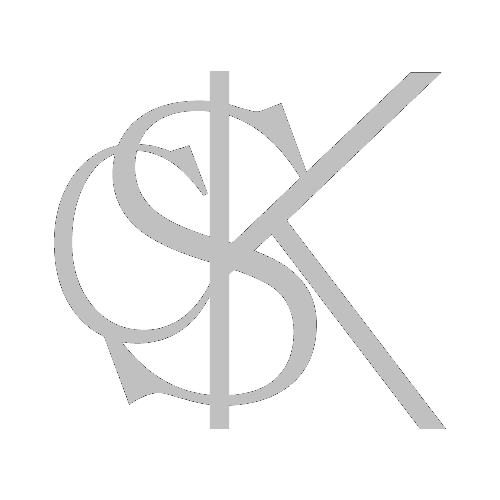 P O Box 9838 |1625
Edleen
Johannesburg
South Africa
Site Links
Call Us Today
Sales: 082 783 6341
Office: 082 783 6346
Factory: 074 840 9318
Email: info@casastilekitchens.co.za